Intelsat is exploring the possibility of deploying a fleet of Medium Earth Orbit (MEO) satellites but won't make a final decision until next year.
SpaceNews reports the company is planning a network of 18 satellites and is talking to a mix of traditional and startup manufacturers. SpaceIntelReport also previously reported that the company has put out an RFP.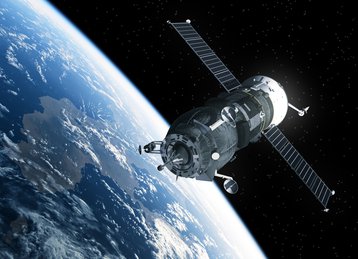 Intelsat expects to decide whether to proceed with plans for a MEO constellation early next year after requesting proposals from nine satellite makers.
"We're continuing to work through the business case and funding profile," Intelsat chief financial officer Toby O'Brien told SpaceNews. "We're about six months away — roughly, give or take, from a final decision on the constellation."
O'Brien said the company envisages deploying the constellation in 2027 if it does decide to go ahead with the new fleet.
The constellation could be funded from a portion of the $3.7 billion the operator is due in October for clearing its C-Band spectrum. The rest will be used to pay down debt and fund five upcoming geostationary (GEO) satellites.
MEO is an orbit around 8,000km above Earth; higher than Low Earth Orbit (2,000km) and lower than Geostationary Orbits (36,000km). In theory, MEO offers global coverage with fewer satellites than LEO constellations require but with lower latency than GEO.
Currently, SES is the only satellite company operating in MEO; the company acquired O3b in 2016, taking over the existing fleet and eventually expanding it to 20 machines. The company has begun launching its next-generation MEO fleet – known as O3b mPower – and is due to launch global services later this year.
A launch into MEO would see Intelsat join SES and Eutelsat as a multi-orbit provider. SES operates a number of GEO satellites, while Eutelsat is a GEO provider close to closing its acquisition of LEO provider OneWeb.
Intelsat and SES were in potential merger discussions earlier this year, but talks broke down over the summer.
Intelsat has added Telespazio's Fucino Space Centre in Italy into its partner teleport network. The company said the deal will enable connectivity between Intelsat's existing data center in Fuchsstadt, Germany, and Telespazio's Fucino facility.
Intelsat has also signed an MoU with Aalyria to further develop the latter's optical technology and deploy it in 2024. Intelsat hasn't disclosed the size of its planned investment in the partnership.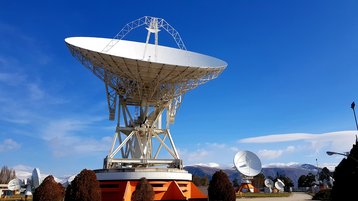 In other satellite news:
- Satellite IoT firm Sateliot has announced a partnership with Comfone, a mobile connectivity and roaming services provider. The deal enables more than 480 MNOs and MVNOs to connect with a standard roaming agreement to Sateliot's 5G NB-IoT nanosatellite constellation.
- Vodafone and AST SpaceMobile have conducted a successful trial of direct-to-cell 5G call from space with an unmodified handset.
- CFE Telecomunicaciones e Internet para Todos is to use SES' SES-17 Ka-band satellite to provide backhaul connectivity to 400 sites across rural Mexico.
- Ethio Telecom has signed a new satellite deal with Gilat. Gilat's SkyEdge II-c will be used for 4G cellular backhaul.
- Iridium signed a deal with machinery manufacturer Xuzhou Construction Machinery Group (XCMG) to provide its heavy construction equipment with satellite IoT connectivity.
- Private jet provider Flexjet is deploying Starlink on its jets. The company has received FCC authorization to install the service on Flexjet's Gulfstream G650s and aims to add it to its Praetor 600, Challenger 350/3500, Embraer Praetor 500, and Phenom 300 plans.
-Cruise line Cunard is installing Starlink terminals across its fleet. The roll-out began in June 2023, with the service due to be available on Queen Mary 2, Queen Victoria, and Queen Elizabeth by the end of 2023. Cunard's newest ship, Queen Anne, will launch with the service in May 2024. In May Starlink said more than 150 cruiser ships are now utilizing its services.
- Starlink and SES are partnering to offer a joint connectivity offering to cruise liners. Starting Q4 2023, the service will combine Starlink and SES' O3b mPower fleet.
- The UK Royal Navy's Royal Fleet Auxiliary ship Argus has deployed a OneWeb terminal from Kymeta. The Navy was working with OneWeb partner Airbus. Argus is a Navy support ship with a 100-bed hospital; she was fitted with a Kymeta Peregrine u8 terminal as part of a pilot while docked in Falmouth over the summer.
- Telesat is to use SpaceX rockets to launch its LightSpeed constellation in a 14-launch deal that will carry 18 satellites from 2026.
- Space startup Kayhan has raised $7 million and unveiled its autonomous space traffic coordination service. Venture capital firms Space Capital and EVE Atlas have funded the round, an extension of its original seed round.
- Globalstar recently appointed Paul Jacobs, former CEO and chairman of Qualcomm, as its new CEO.
- Satellite manufacturer Maxar Technologies, recently acquired by Advent International, is to divide itself into two separate businesses; Maxar Space Infrastructure and Maxar Intelligence. The satellite manufacturing side will reside in the Space Infrastructure business.