In an attempt to push small storage server capabilities into the petabyte range, Intel has created a new, ruler-shaped form-factor for SSDs. 
The design is exactly 1U tall, meaning several can be slotted into a basic server rack, boosting flash storage density all the way to 1PB, or 1,024TB. Intel plans to make this form-factor available with both 3D NAND and Optane drives.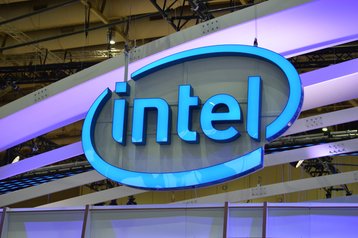 Swift indeed
Intel has also updated its SATA SSD range and announced a new dual-ported version of its Optane drives, to allow for simplified redundancy. 
Dual-ported drives follow the launch of Optane DC P4800X in May - the first storage drive based on 3D Xpoint ('crosspoint') technology, which Intel says is faster than flash but cheaper than DRAM.
Both SATA SSD models, DC S4500 and DC S4600, are based on 3D NAND flash memory squeezed into traditional 2.5-inch form-factor. Both use the third generation SATA 6Gbit/s interface and deliver up to 72,000 read IOPS. They offer sequential read speeds of up to 500MB/s and sequential write speeds of up to 490MB/s.
While the D4500 model is available in capacities ranging between 240GB and 3.84TB, the DC S4600 drive tops out at 1.92TB; its write IOPS capacity is higher, at 65,000, compared to the D4500's 33,000.
Release dates and pricing for Intel's 'ruler' SSDs have not yet been made available, but are expected before the end of the year.