The leader of Intel's Foundry business has resigned, dealing a blow to the company's efforts to launch a contract chip-making division.
Randhir Thakur stepped down, according to internal emails seen by The Register and Bloomberg, "to pursue opportunities outside the company."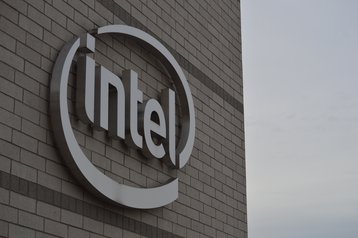 Thakur will remain at the company through the first quarter of 2023 to help transition to a new, undisclosed leader.
He also plans to stay on until the completion of Intel's $5.4 billion acquisition of Tower Semiconductor, an Israeli contract chip manufacturer.
Thakur's departure comes as Intel plans major layoffs and spending cuts, as revenues fell by 20 percent year-over-year in the last quarter, while net profit fell by 85 percent.
Intel is looking to cut costs by $3 billion in fiscal 2023, and up to $10bn by 2025.
The cuts are due to two factors - the wider slowing economy, and Intel's own technological misses that have seen its market share be eaten up by AMD. Over the horizon, Arm, RISC-V, and specialized AI chips risk taking even more market share.
Intel Foundry Services was launched in early 2021 as a way to hedge against that decline - with CEO Pat Gelsinger hoping to make money from building its competitors' chips.
But IFS faces competition from established market leader TSMC, as well as Samsung.
In his email to staff, Gelsinger thanked Thakur for establishing a "seasoned leadership team with veterans from leading foundries" and claimed that IFS had "secured major customer wins in the mobile and auto segment."
The division brought in $171 million in revenue in the third quarter, representing just over one percent of Intel's overall revenue.