Intel is buying programmable chip maker Altera for $16.7 billion, in a bid to maintain its position in data center silicon. It follows other mega mergers in the silicon space.
The deal has been on-and-off for some time, and the eventual agreed price is unchanged from an offer rejected by Altera back in April. The agreement has increased speculation that Altera's main rival Xilinx will be next up for acquisition.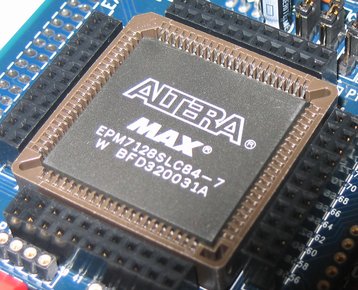 Gorging on chips
The deal would be Intel's biggest ever acquisition, but is still smaller than the deal last week in which Singapore-based Avago bought US-based network chip maker Broadcom for $37 billion, in the largest deal in the sector since the crazy times of the late 1990s. 
Earlier this year, in March, Netherlands-based NXP bought Freescale for $11.8 billion. 
FPGA technology allows the creation of programmable chips which can sit alongside microprocessors from Intel or other providers, to make hardware which is faster and more open to a software-defined approach. 
This is important to Intel, as the PC market is stagnant, but servers and data centers require a more flexible approach to keep ahead of the competition. 
By bringing Altera in-house, the deal also guarantees access to state of the art manufacturing for Altera, a "fabless" chip company whose designs are made by others. At the same time it ensures ongoing business for Intel's manufacturing plants. 
Previously, Intel's biggest acquisition was security software vendor McAfee, which it bought for $7.7 billion in 2011.