Innovium has revealed that it has raised over $50 million in funding across two "oversubscribed" rounds as it seeks to develop networking infrastructure products for data centers of the future.
Series A funding came in the first quarter of 2015, and was led by venture capital firms Walden Riverwood Ventures and Capricorn Investment Group, with Qualcomm Ventures and S-Cubed Capital also participating. Series B funding came later in the year, led by Greylock Partners, with all previous investors taking part. Along with the funding, Asheem Chandna of Greylock, Dipender Saluja of Capricorn, Lip-Bu Tan of Walden International, and Mark Stevens of S-Cubed joined Innovium's board of directors.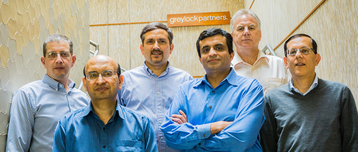 Innovationland
The company, which is "developing disruptive semiconductor based solutions to address the biggest networking challenges facing data centers", aims to create products that help companies take advantage of all the latest connectivity trends, including the adoption of mobile, video, anything-as-a-service (XaaS), big data analytics and the Internet of Things (IoT).
"Innovium is laser-focused on developing revolutionary semiconductor solutions to meet our customers' most critical needs. We are delighted to receive top-tier investor support towards this mission," said Rajiv Khemani, CEO & founder of Innovium. Khemani was previously COO at Cavium, a company that today announced a new ARM SoC.
Investors were keen to point out the potential of the currently secretive company. "Domain knowledge and strong execution track record are critical to the success of any new venture. Innovium's team members have delivered successful products widely deployed in a range of infrastructure applications across the world. With a clean-sheet design, we believe that Innovium can deliver a truly compelling solution," said Lip-Bu Tan, chairman of Walden International investment fund.
Asheem Chandna, a partner at Greylock Partners, added: "The secular move to the cloud has created a tremendous high-growth market opportunity for data-center networking solutions. Innovium has put together one of the industry's strongest Ethernet switching teams and they are uniquely qualified to partner with cloud providers and networking vendors to deliver the next generation of solutions."