Ingram Micro is buying the Odin Service Automation platform, less than a year after it was spun off in a separate business unit by virtualization software expert Parallels.
Ingram Micro will take over the Odin brand, along with associated cloud management technologies, intellectual property and 500 employees. Parallels will keep the parts of the Odin business responsible for the Plesk and Virtuozzo software platforms.
The financial terms of the deal were not disclosed.
"With this transaction, businesses utilizing Odin Service Automation now have access to an expanded portfolio of cloud solutions and services, providing them the opportunity to easily increase their reach and build new revenue streams, while significantly accelerating time to market," said Birger Steen, CEO of Parallels.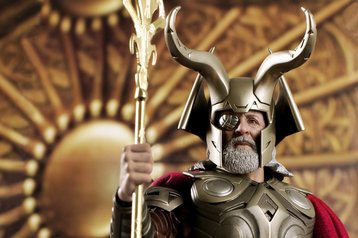 Struck by Gungnir
Parallels is a US software development company with Russian roots, headquartered in Renton, Washington. It was acquired by server automation specialist SWsoft in 2004, and the two eventually merged together.
Since then, Parallels has been developing two distinct categories of products: it was one of the first to launch a commercially successful virtualization tool to run Windows on PCs designed for Mac OS and vice versa.
At the same time, the company made inroads into the data center with products like the Plesk automation platform and Virtuozzo – a container virtualization platform which has seen regular releases since 2001.
Odin was established in March to once again separate the two lines of business, marketing products aimed at cloud builders and hosting companies.
Ingram Micro is an old Parallels customer, having used the Odin platform since 2013. The company clearly liked what the software was delivering, and decided to buy it outright.
Following the acquisition, the Odin business will become part of the Ingram Micro cloud division, led by executive vice president Nimesh Dave. Meanwhile Plesk and Virtuozzo will be structured as separate companies owned by Parallels.
"Odin Service Automation leads in cloud provisioning management and is an established industry standard for integrated cloud services. Our announcement today demonstrates Ingram Micro's confidence in the technology and talent that Odin has cultivated, as well as our belief that the Odin Service Automation platform will play a significant role in how businesses consume technology in the cloud," said Alain Moni, CEO of Ingram Micro.
The deal is expected to close in December 2015.