The US still accounts for 45 percent of major cloud and Internet data center sites, but China has become a prominent location with eight percent of the global footprint. The market includes the largest operators in SaaS, IaaS, PaaS, search, social networking and e-commerce, and there has been a flurry of year-end data center openings by Amazon, Google and Alibaba.
On December 8th, DCD brought together some of the technology heavyweights in Beijing, to share their experiences of operating against fierce competition in a flourishing market.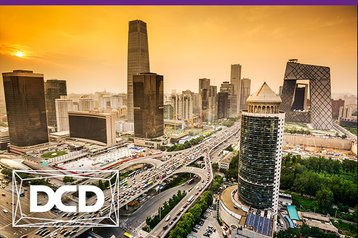 China's vast appetite
"Hyperscale growth goes on unabated," John Dinsdale, chief analyst and research director at Synergy Research Group, told the conference. "The country distribution of major data centers clearly reflects two things – the US dominance of cloud and Internet technologies, and the scale and unique characteristics of the Chinese market."
Until recently, China's Internet economy has been consumer-driven. The country leads the world in the number of Internet users, with 710 million people online, according to a report from CNNIC (China's Internet Network Information Center). China gained about 21.3 million new web users in the first half of 2016, an increase of 1.3 percent compared with figures from the end of 2015.
The demographic dividend of China's rising Internet consumption has boosted digital productivity. But as companies climb the adoption curve, the nature of the economic growth of the digital society is changing with new technologies and applications. Domestic and international enterprises are beginning to build their own digital transformation strategies.
To survive and profit from the digitization megatrend, companies need to be clear about their digital strategy and have detailed knowledge of the options available to improve scalability, agility, cost, performance, risk, reliability, resiliency, and sustainability.
Although the Chinese government won't let a foreign company have a majority ownership of a data center on its soil, IBM, Microsoft, and Amazon have all made moves to increase their presence in China. Usually, such foreign companies realize their expansion with the help of their Chinese partners. For example, IBM has been building data centers in China for Chinese owners for several years and works through its partner Tencent. And Microsoft has also built facilities through Chinese search partner Baidu.
The meaning of hyperscale
"Hyperscale" refers not only to the size of a data center, but also its network architecture and the approach to hardware. 
During the DCD Hyperscale event, companies like Google, Baidu, Alibaba, Tencent and Dalian Wanda shed new light on their own flavors of hyperscale architectures. These companies are not just taking the cue from overseas market leaders but are recruiting the best and brightest minds to blaze their own trail and develop their own approaches to hyperscale.
At the same time vendors including ABB, Huawei, Delta and Huitian discussed up-to-date practices and products.
"DCD will continue to help the industry build its pathway to future success, and take our regional audiences on a journey to tap into the diversity and strength of the unique markets that make up the Asia Pacific region," said Vincent Liew, managing director APAC, DCD Group.
Come to one of DCD's events in China next year, to plan the next steps of your data center journey. The events are free-to-attend for qualified end-users who apply for a complimentary registration.
For more opportunities, you can contact at [email protected].