Infomart Data Centers is purchasing 100 percent renewable power for its Silicon Valley, California facility, as of January 2017.
The move brings Infomart in line with major players like Apple and Google, as well as a small, but growing number of colocation providers, including Iron Mountain and Switch, which are all aiming to be 100 percent renewably powered.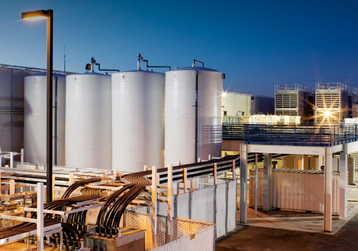 A moral duty
"Data centers use substantial amounts of energy and we believe it's our moral duty to be both an efficient operator and to make responsible choices about energy procurement," John Sheputis, president of Infomart Data Centers, said. 
"Having a great PUE is not enough. Simply buying Renewable Energy Certificates from a distant source is not enough."
Sheputis added that using "Direct Access to buy a 100 percent renewable mix 24x7 costs 6 percent more than the higher-carbon alternative."
The 140,000 sq ft (13,000 sq m) facility has a current power capacity of 9.3MW and could be expanded by an additional 6MW. Informart says that the site has a power usage effectiveness (PUE) of 1.3.
The Silicon Valley data center also uses non-potable 'gray water' for all of its mechanical infrastructure and irrigation surrounding the facility.
In 2015, the company announced that its Portland data center would use Direct Access rights to source hydroelectric power from the Bonneville Power Administration.
Despite a changing political landscape which has prioritized coal power, data center operators are increasingly turning to renewable energy due to corporate social responsibility reasons, customer wishes, and stable energy costs.