American wholesale colocation provider Infomart Data Centers has opened another 10,000 square foot data hall on its campus in Ashburn, Virginia.
The new facility offers 3MW of potential power capacity, and is the first of six additional data halls planned for the site.
New chapter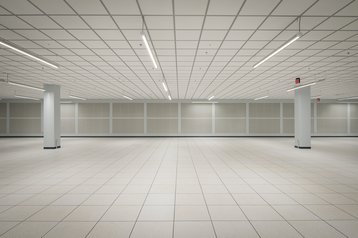 Located at 22080 Pacific Boulevard in Sterling, Infomart Ashburn has plenty of history: in the early days of the Internet, the site, then known as the Dulles Technology Center, served as the home of AOL's email platform.
It was acquired by Infomart for $33.7 million in August 2014 and the company embarked on a major refurbishment project, with 6MW of capacity made available by the third quarter of 2017. Now, Infomart Ashburn is set to expand further, with a roadmap for another 15MW of capacity.
The expansion is likely to be funded by the cash Infomart obtained from selling its flagship facility in Dallas to Equinix. The deal, announced in the beginning of 2018, is worth around $800 million.
"We are excited to announce that we're open for business in Northern Virginia," said Dan Ephraim, Vice President at Infomart. "We've worked quickly to bring an industry leading facility to market and consider today the beginning of our commitment to be a leading provider in Northern Virginia."
Northern Virginia is the world's largest and most active data center market, with more than 608MW of capacity across colocation facilities, according to CBRE.