Schneider Electric has rolled out one of its edge data center solutions at Infinity SDC's Romford North data center campus 15 miles outside London, to serve an undisclosed "global professional services company."
Schneider's modular facility will be used to host distributed cloud services. Although the company has not revealed which of its products is being deployed, it is likely to be one of Schneider's Smart Bunker cabinets.
To Infinity, and Romford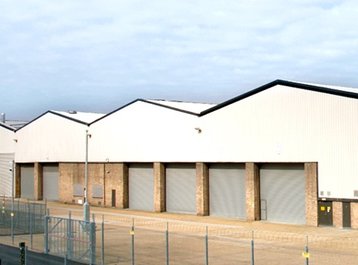 All of Schneider's modular facilities include UPS, power distribution, cooling and monitoring capabilities. Earlier this year, the company rolled out a range of edge data center cabinets designed in partnership with Hewlett-Packard Enterprise (HPE) which they named the Micro Data Center, based on Schneider's Smart Bunker FX.
Infinity's data center is a carrier-neutral, 22,000 sq m (236,800 sq ft) facility that contains 10,000 sq m (107,700 sq ft) of white space and has an IT load capacity of 15MW, expandable to 20MW. It has been granted a Tier IV design accreditation by the Uptime Institute.
John Hall, Infinity's sales and marketing director said: "We are delighted to be working with Schneider Electric in this collaborative approach during the next phase of Infinity's incredibly successful Romford data center. The market needs large scale agility to drive business performance and this perfectly responds to customer requirements."
Adrian Barlow, ITB &DC application centre director at Schneider Electric, added: "The partnership with Infinity enables data centre solutions which can be scaled to changing load demands of our customers worldwide. With global digital transformation continuing its acceleration, the almost instant demand for more IT capacity in larger increments is becoming critical to technology decisions."
A bumpy ride
Aside from the Romford facility, Infinity's data center portfolio has decreased rather than increased in the past few years. In 2015, the company sold its Slough data center to Virtus, following up with the sale of its Stockley Park data center to Zenium in March this year.
The company has placed a large bet on a massive, 10,400 sq m (100,000 sq ft) data center in the Olympic Broadcast Centre, which was initially built for the summer 2012 games. But the Here East campus has been delayed for unspecified reasons, with no definite opening date. This gives the company a portfolio of two facilities: Romford North and Romford South, totaling 15,000 sq m of white space.