Internet Thailand (INET) is planning to invest another 700 million Thai baht ($22.32m) into its data center in Saraburi province over the next 12 months.
According to local publication The Nation, the expansion of the Data Centre 3 facility is part of an effort to transform INET from being a cloud provider into a "platform provider."
The latest investment follows 900 million baht (US$26.2m) spent on the first phase of the project, and 1.2 billion baht (US$34.9m) invested last year.
Building a platform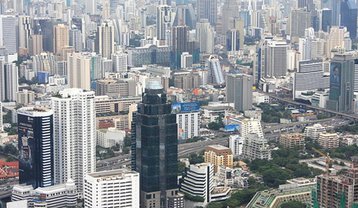 INET has two other data centers located in commercial buildings in the capital of Bangkok.
The facility in Saraburi is the company's largest data center. It offers colocation and cloud computing, and has seen repeated investment since it was opened in 2016.
"The changeover to become a platform provider is aimed at providing various solutions and services to support our customers," said Wanchai Vach-shewadumrong, deputy managing director at INET.
"INET will continue to come up with innovations to transform technology that will match our customers' business opportunities and exceed their requirements." 
He added that INET had recently partnered with American converged infrastructure vendor Nutanix to enhance the range of products it offers to customers. Under this partnership, INET will adopt Nutanix Enterprise Cloud OS to manage its platform and enable new services.
The Nation reports that INET is expecting to generate 1.6 billion Thai baht in revenue by the end of the year – 30 percent more than its results for 2017.