West Bengal Electronics Industry Development Corporation Limited (Webel) is planning another data center in Siliguri in the Indian state of West Bengal.
The project will be the third such development for Webel, a state agency focused on promoting the IT and electronics industry.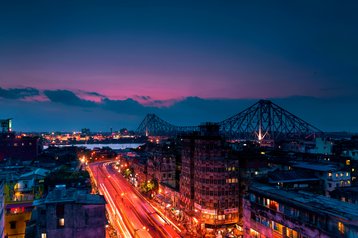 Owned by the West Bengal government, Webelfor supports and promotes the IT and electronics industries in the Indian state.
"We already have two data centers – one at Sector V in Salt Lake and another at Purulia. The third one in the state will be coming up in Siliguri. IT Parks, institutions, gaming, start-ups etc. now require high-end computing. The data center will cater to their requirement," a senior official of Webel said.
A government source told Telegraph India that the data center will be a high-performance computing lab accessible to start-ups and small entrepreneurs.
Construction is expected to kick off in the next six months, and a tender is likely to be floated for the project.
Webel already has an IT park in Siliguri, which the organization describes as a G+4 building on three acres of land and is currently listed as occupied. The government has another such IT park in Salt Lake, Kolkata, where the West Bengal State Data Center is also housed.
NTT finishes first phase of Kolkata data center; set to start operations in March 2024
NTT has finished the first phase of its Kolkata data center campus.
Having first broken ground in February of this year, the company is expecting phase one to be operational by March 2024.
"We are targeting to begin the first phase of the Calcutta (Kolkata) data center by March 2024. The initial capacity is expected to be 6 MW," said Shekhar Sharma, CEO and MD of NTT Global Data Center and Cloud Infrastructure India.
This could eventually reach 25MW should demand require it.
NTT, having recently launched the Chennai hyperscale campus, currently has 16 operational data centers in India with more than 3.1 million sq ft (290,000 sqm) and 205MW of capacity.