The state government of the recently-formed Indian state, Telangana, is mulling the idea of setting up a data center campus that will be spread over 50 acres at the outskirts of the capital city, Hyderabad.
The government is in talks to get data centers underway, according to Telangana IT minister K T Rama Rao, says a report in the Sakshi Post. The minister, who serves in the Panchat Raj local government, made the remarks at the announcement of a Global Delivery Center by Sify Technologies in Hyderabad.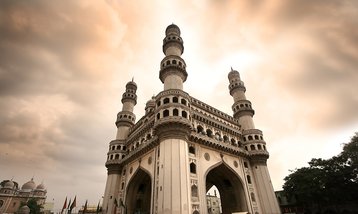 New state new center
Telangana is one of the 29 states in India, and was formed on 2 June 2014 with the division of the state of Andhra Pradesh into two separate states. As we reported previously, the plan is for Telangana to operate from the capital of Hyderabad, while Andhra Pradesh will create a new capital city in Guntur district.
No additional details were offered at this point, merely that the state government is in talks with "numerous" organizations to establish their data centers in the city. An important consideration here would probably be that Hyderabad is not in an area that is prone to natural disasters such as earthquakes.
India has been hampered by unpredictable power supplies, patchy internet connectivity, limited bandwidth and unreliable optical fiber connectivity between different parts of the country. Nearly 300 million people have limited or no access to electricity, though India President Pranab Mukherjee made round-the-clock power for all by 2022 as one of his administration's policy priorities.
As it is, there is a sense that the data center scene is changing as large cloud providers set up shop on the subcontinent. For example, Microsoft in October last year became the first US public cloud provider to open local data centers in India. The new data centers in Mumbai, Pune and Chennai offers a range of cloud capabilities, including Microsoft's Azure cloud with better latency and performance than competitors that are based overseas.
That same month, IBM also announced the launch of a SoftLayer public cloud data center in Chennai, while Amazon Web Services (AWS) had also confirmed that it will open an infrastructure region in India in 2016.