Indian construction company Shapoorji Pallonji has signed a Memorandum of Understanding (MoU) with the Gabonese state to build a data center in the African nation.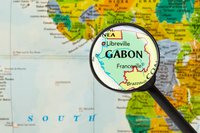 The national data center project has been underway for several months with the company first visiting Gabon in March 2023, but is approaching materialization after the Minister of Digital Economy Jean Pierre Doukaga Kassa and the Minister of Tourism Jean-Norbert Diramba (acting as an interim minister for the Promotion of Investments, Public-Private Partners) signed an MoU with Shapoorji Pallonji CEO Ransit Gajav.
The negotiation focused on the project and its financing, with Minister Kassa ordering his services to continue discussions with Shapoorji Pallonji with the involvement of the central administration, Digital Infrastructure Heritage Company, and the National Agency for Digital Infrastructure and Frequencies.
Details of the potential data center have not been shared, except that it will be used for the managing and storage of governmental data.
Shapoorji Pallonji is involved in other digital projects in Ghana, the Democratic Republic of Congo, and Egypt where its subsidiary Sterling & Wilson delivered a prefabricated data center to the Faisal Islamic Bank of Egypt in 2021, and is looking to assist with the project extending the Gabonese National Backbone by 623km between Lambaréné, Mayumba and Doussala.
According to DataCenterJournal, Gabon currently has three data centers including the Gabon Internet eXchange and Airtel Gabon. In 2021 the nation started a three-year acceleration plan for economic transformation, with a national data center one of the priority projects for this.