Work for a proposed data center park at Indore, located in the India State of Madhya Pradesh India is expected to start in the next few months as the government prepares to have it functional before the Global Investors Summit (GIS) 2016, according to a report by the Times of India.
Indore is the largest city in the state of Madhya Pradesh in terms of population, with a significant impact in terms of commerce, finance, and technology. The location of the park is slated to be at Betma, a town inside the Indore district. According to the Times, Rackbank data center and Nxtgen data center have expressed interest in developing data centers within the park.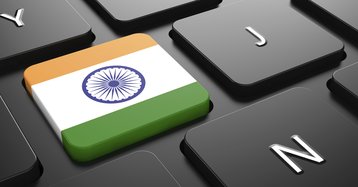 Letters of intent
"We are in discussion with the central government for funds. We have received letter of intent from two firms," said M Selvendran, the managing director of Madhya Pradesh State Electronics Development Corporation (MPSEDC).
As reported previously on DCD, a combination of factors ranging from infrastructure bottlenecks, poor reliability of power and outdated telecom policies mean India is not in the running as a global data center hub despite it being a top destination for IT-related and other back-office services. Rolling power-cuts are also commonplace in parts of the country, while massive-scale power outages that span multiple states are known to happen.
The result is a dearth of data centers within the country, a problem which the director of Rackbank, Narendra Sen noted is not ideal, given how the data stored in other countries poses a security and data theft threat.
"Unlike other countries, India is not a hub for hosting data centers. We have to store our data in other countries, which makes it all the more costly," said Sen, who is also a consultant to the data center park project. "All the companies store their critical business information in data centers located outside India. That is because we don't have an entire data center infrastructure in the form of data center cluster or park that would support the hosting of several data centers," he said.
Indeed, the report noted that there are only 20 data centers active in India at the moment. Only five are for public use, and the remainder are enterprise-run data centers. As it is, the setting up of the data center park should hopefully be a positive step forward.