American cloud and colocation provider Internap (INAP) has taken a master lease in a 191,061 square foot (17,750 sq m) data center in Chandler, near Phoenix, Arizona.
The facility, built to Tier III standards, comes with Bank of America as an anchor tenant, and is leased from Lincoln Rackhouse, which acquired the site earlier this year.
Phoenix rising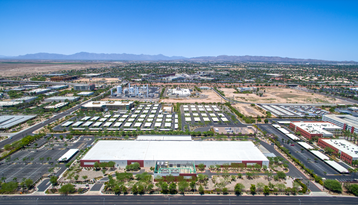 "This expansion adds much needed capacity in the vibrant and highly strategic Phoenix/Chandler market," Corey J. Needles, SVP and GM at INAP US, said.
"This facility gives INAP a powerful competitive position within this market, requires no upfront cash investment, enabling us to light customers on day one to support growth, and is a great location that gives us options for potential consolidation of our currently 100 percent utilized Phoenix footprint.
"We expect increasing contribution from this key market going forward."
Located at 2500 West Frye Road, the data center offers up to 10MW of power capacity, and a dedicated on-site substation with redundant 21.6MW utility transformers.
The site is only a few minutes away from a 180,000 square foot (16,700 sq m) H5 Data Centers facility at 2600 W. Germann Road.
INAP operates more than 50 data centers across 21 metropolitan markets and maintains 90 points of presence (PoPs) around the world.
Earlier this year, the company acquired managed hosting and infrastructure-as-a-service (IaaS) specialist SingleHop as part of a self-described turnaround strategy.