Twelve companies, academic institutions and research labs will become the first commercial customers of IBM's quantum computing platform, IBM Q.
Known together as the IBM Q Network, the group includes JPMorgan Chase, Daimler AG, Samsung, JSR Corporation, Barclays, Hitachi Metals, Honda, Nagase, Keio University, Oak Ridge National Lab, Oxford University and the University of Melbourne. They will receive cloud-based access to IBM's 20-qubit system and will be able to tap into the company's quantum expertise and resources. Later, IBM plans to open access to its 50-qubit system, which it recently successfully tested.
International Quantum Machines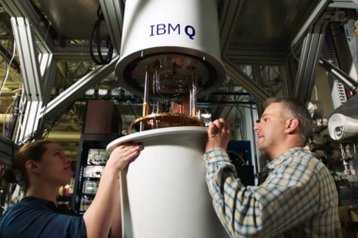 "IBM sees the next few years as the dawn of the commercial quantum era - a formative period when quantum computing technology and its early use cases develop rapidly. The IBM Q Network will serve as a vehicle to make quantum computing more accessible to businesses and organizations through access to the most advanced IBM Q systems and quantum ecosystem," Dario Gil, VP of artificial intelligence and IBM Q project at IBM Research, said.
"Working closely with our clients, together we can begin to explore the ways big and small quantum computing can address previously unsolvable problems applicable to industries such as financial services, automotive or chemistry. There will be a shared focus on discovering areas of quantum advantage that may lead to commercial, intellectual and societal benefit in the future."
Several Q Network members detailed what they planned to achieve with the quantum computer:
JPMorgan Chase will look for use cases that are applicable to the financial industry including trading strategies, portfolio optimization, asset pricing and risk analysis;
Daimler AG aims to explore research opportunities for the automotive and transportation industry, including finding and developing new materials for automotive application through quantum chemistry, and solving complex optimization problems in manufacturing processes or vehicle routing for fleet logistics or self-driving cars;
Chemical and materials company JSR Corporation will explore how quantum computing can improve materials for electronics, environmental and energy applications;
Samsung will try to predict how quantum computing could impact the future of the electronics industry.
"Samsung is excited to work with IBM to explore how quantum computing may impact semiconductor, display and IT industries," Seongjun Park, VP of the Samsung Advanced Institute of Technology, said.
"By joining the IBM Q Network and having access to quantum systems and world-class expertise, we hope to take part in unveiling the unexplored potential of quantum computing and pave a road forward for future commercial applications."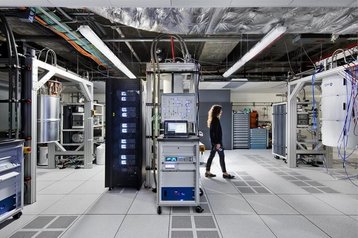 IBM has also launched IBM Q Consulting, a group of consultants, scientists and industry experts that will advise clients on how to make the most of quantum computing. 
The company will establish five regional hubs to increase access to quantum systems and advance research - one at IBM Research in the United States, another at Oak Ridge National Lab, one at Keio University in Japan, Oxford University in the United Kingdom and the University of Melbourne in Australia.
"Providing access to real quantum computing hardware is fundamental to accelerating the development of applications and programs important to UT-Battelle, LLC., the managing and operating contractor at the Department of Energy's Oak Ridge National Laboratory," Jeff Nichols, associate laboratory director at ORNL, said.
"Establishing ORNL as a hub of the IBM Q Network would again demonstrate that UT-Battelle is at the forefront of innovation, enabled by the world's most advanced computational systems, and will continue to drive transformational advancements in science and research."
IBM will continue to work with MIT on quantum computers as part of the MIT-IBM Watson AI Lab. Research areas include using AI to help characterize and improve quantum devices, and improving machine learning algorithms.