IBM has unveiled its next mainframe, with a focus on encryption performance.
The new IBM Z features a dedicated cryptographic processor that promises a 7x increase in cryptographic performance over the previous generation machines, and is able to process more than 12 billion encrypted transactions per day
The company said this will enable customers to encrypt all of their data, all of the time – both in transit and at rest. IBM has called this functionality "the most significant re-positioning of mainframe technology in more than a decade."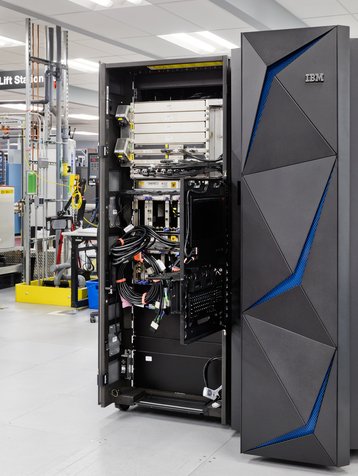 Encrypt all the things
According to the IBM X-Force Threat Intelligence Index, in 2016, more than 4 billion data records were lost or stolen, a 556 percent increase over 2015. Of the 9 billion records breached the past five years, only 4 percent were encrypted.
Blanket encryption can help avoid some of the most prevalent types of cyber attacks – however it can also have a negative impact on overall system performance, so it is rarely adopted in corporate data centers.
IBM Z was created to make encryption easier, featuring four times more silicon in its oversized cryptographic chip, along with a new software engine.
"The vast majority of stolen or leaked data today is in the open and easy to use because encryption has been very difficult and expensive to do at scale," said Ross Mauri, General Manager for IBM Z. "We created a data protection engine for the cloud era to have a significant and immediate impact on global data security."
The company has also announced six IBM Cloud Blockchain data centers – likely located in existing IBM facilities - with IBM Z serving as the encryption system.