IBM's former Power Systems partner in China has sued the US tech company, claiming "fraudulent and unfair business practices."
Beijing Neu Cloud Oriental System Technology Co., Ltd said that IBM ignored confidentiality agreements, and stole customers for a new joint venture with Inspur.
The company filed the suit with the US District Court for Southern District of New York.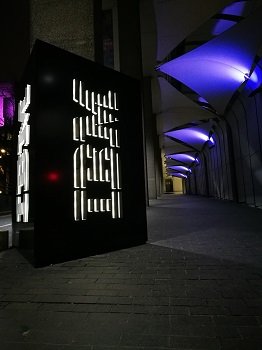 Back in 2014, Beijing TeamSun Technology Co. entered into a joint venture with IBM China to form Neu Cloud to sell IBM Power Systems servers to the local market. IBM took a 19.35 percent stake in Neu Cloud.
IBM had "substantial control" of the operation of the JV, and Neu Cloud ultimately relied on IBM to operate, the company said.
"Neu Cloud was completely reliant upon IBM's good-faith cooperation and willingness to supply Power Systems products on favorable prices and conditions, and IBM controlled Neu Cloud's pricing and sourcing for its products," the company said in its complaint.
Later that year, IBM began talking to Chinese server giant Inspur about another partnership. Neu Cloud claims that it complained to IBM, but was told the deal would just involve the unrelated WebSphere product.
In 2017, IBM and Inspur created a joint venture of their own called Inspur Power. Neu Cloud claims that it was then made to buy from Inspur Power, rather than from IBM.
It also claims that at least two former IBM China staff who had worked with Neu Cloud and seen customer information "were encouraged by IBM China to join Inspur Power."
The next year, Neu Cloud claims that Inspur Power "sent letters to certain end-user customers of Neu Cloud (customers that Neu Cloud had confidentially submitted to the individuals at IBM China) to the effect that Inspur Power was the exclusive dealer of Power Systems in China".
The company claims that IBM conspired to steal trade secret customer information, and seeks actual and punitive damages.
"We will vigorously defend ourselves against these claims," IBM said in a statement.