IBM has launched X-Force Exchange, a cloud-based cybersecurity service that shares  real-time data on threat intelligence and vulnerabilities. The platform allows guest access, but gives registered visitors access to more security intelligence and lets them collaborate on security actions with IBM experts and other users.
At 700 terabytes of data and counting – and driven by IBM Cloud – X-Force Exchange will have a "vast library of security intelligence data". Among its  features, it will provide are "access to volumes of actionable IBM and third-party threat data from across the globe, including real-time indicators of live attacks, which can be used to defend against cybercrimes."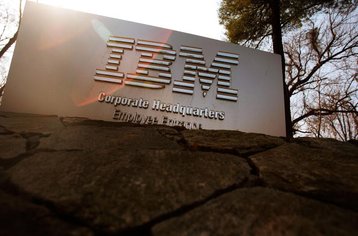 Banding together
"The IBM X-Force Exchange platform will foster collaboration on a scale necessary to counter the rapidly rising and sophisticated threats that companies are facing from cybercriminals," said Brendan Hannigan, GM of IBM Security, in a press statement. "We're taking the lead by opening up our own deep and global network of cyber threat research, customers, technologies and experts."
IBM said the platform can add up to a thousand malicious indicators each hour. Information on the X-Force Exchange will come from QRadar – IBM's own threat research technology – in addition to data aggregated from its global clients, and provided by its global network of security analysts and experts employed by IBM Managed Security Services.
Data sources for the platform's reporting will include: threat info based on monitoring of more than 15 billion security events per day; malware threat intelligence from a network of 270 million endpoints; threat information based on over 25 billion web pages and images; intelligence on more than 8 million spam and phishing attacks; and reputation data on nearly 1 million malicious IP addresses.
Further, IBM said it would provide future support for STIX and TAXII, the emerging standards for automated threat intelligence sharing.
"By inviting the industry to join our efforts and share their own intelligence, we're aiming to accelerate the formation of the networks and relationships we need to fight hackers," Hannigan commented.