Big Blue is to have a presence in four more data centers in the UK, bringing the total number in the state to six.
Across Europe as a whole, IBM will operate in 16 data centers when the facilities come online, with the company leasing space in other businesses' UK data centers. The first site will open in Fareham by the end of 2016, with the rest coming next year.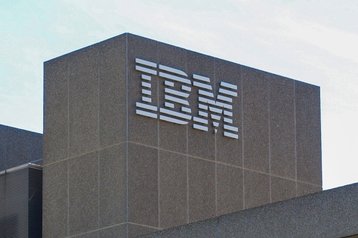 IBM expands in the UK
"By adding four new cloud data centers in the UK, IBM is giving local businesses an easy route to the cloud, helping them quickly innovate and respond to market demands," Robert LeBlanc, SVP of IBM Cloud, said.
"IBM is continuing to invest in high growth areas, offering clients higher-value cloud data services such as Watson and Blockchain running on our cloud infrastructure that delivers world-class scalability, performance and security."
The second IBM location to open will be in an Ark Data Centres facility in mid-2017. Ark has partnered with the UK government on the Crown Hosting Framework, based in the same data center to provide services to public sector departments and agencies.
Matt Hancock, the UK's Minister of State for Digital and Culture, said: "We are already among the most digitally connected countries in the world, with a globally successful digital economy worth more than £118 billion a year and strong cyber security defenses to protect consumers and business.
"Today's announcement by IBM is a further boost for this thriving area, and another vote of confidence which shows Britain is open for business. These new cloud data centers will help our firms work smarter and quicker to become the world-leading businesses of tomorrow."
IBM says that the facilities will offer customers the latest IBM Power and x86 processors, Nvidia GPU accelerators, OpenPower-based servers, SAP HANA applications and IBM Bluemix development tools.