IBM's SoftLayer cloud service is offering bare metal servers based on OpenPower, the chip design which IBM licenses through the OpenPower Foundation. 
The bare-metal infrastructure as a service (IaaS) offering will be based on Power8 silicon from IBM, along with hardware from Tyan and Mellanox, both of whom are members of the OpenPower Foundation. The service will run from the IBM SoftLayer data center in Dallas, Texas, and will be initially only available in the US. It will go international later this year.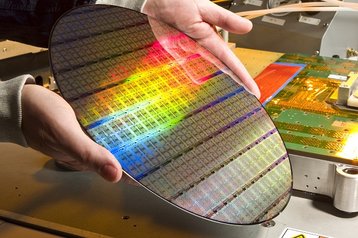 Power to the people?
IBM set up the OpenPower Foundation in 2013, aiming to turn its Power RISC architecture into more of a competitor for Intel in the data center space, taking the same approach as ARM in licensing the chip design for other vendors to use.
Although other vendors have joined the Foundation, the first servers to come from the movement are (like all previous Power-based servers) from IBM - the PowerSystems S824L launched in October 2014. IBMwill be using servers based on its own Power8 processors, along with technology from server maker Tyan and Infiniband and Ethernet network vendor Mellanox.
IBM hopes that OpenPower will provide an alternative for online service providers and cloud providers. Alongside its own use of the chip design, Rackspace has announced it is testing OpenPower servers for potential use. .
IBM says OpenPower chips offer superior speed and execution than x86 processors for a few workloads, especially those that need a considerable measure of primary memory, such as dissecting extensive information sets, or that can exploit a lot of process strings.
IBM's Power chips support both the "big endian" mode traditional in RISC hardware, and the 'little endian' mode used by the x86 architecture, and the company has been encouraging Linux providers to offer both, in order to make it easy to move Linux loads between systems, with IBM hoping that many will move form Intel to OpenPower. 
There are, as yet, no details of price or system configuration for the OpenPower cloud service, although we expect more details will emerge at the first OpenPower Summit  in San Jose on 17 to 19 March. IBM (and maybe other OpenPower vendors) are also expected to reveal hardware updates at the Summit.