IBM has opened its first public cloud facility in Italy, located on the outskirts of Milan.
The new data center in Cornaredo will offer SoftLayer menu of cloud services to businesses that want to keep their data within the country, while benefitting from low-latency connections to SoftLayer sites around the world.
This is the latest stage of an ongoing global expansion announced in 2014 that will see IBM build a total of 15 new data centers at the cost of $1.2 billion.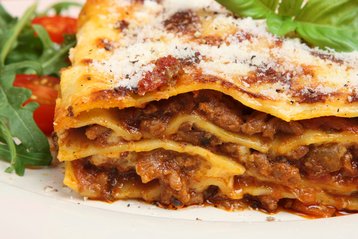 Benvenuto in Italia

According to research carried out by the Polytechnic University of Milan, Italian cloud market saw 31 percent year-over-year growth in 2014, with a total market spend of more than €1.18 billion.
Data center location is a key consideration for several highly regulated industries across Europe. IBM's new data center would suit local businesses that wish to comply with Italian data protection rules while having the ability to expand globally at any time through the SoftLayer network, which now includes 24 data centers in 18 locations.
It would also suit foreign companies wishing to enter Italian markets.
The facility is able to host up to 11,000 servers, consuming up to 2.8MW of power. It was designed to Tier III specifications, and follows the modular 'pod' design perfected by SoftLayer over the past decade.
The new data center will offer the full range of IBM Cloud infrastructure services, including bare metal and virtual servers, storage, security services, and networking. Just like the rest of the SofLayer sites, the facility in Milan is connected to the company's private network which doesn't charge for bandwidth.
IBM says this network cuts down the latency between Milan and European data center hubs of London, Paris, Frankfurt and Amsterdam to less than 30 milliseconds.
"The Italian IT sector is changing as startups and enterprises alike are increasingly turning to the cloud to optimize infrastructure, lower IT costs, create new revenue streams, and spur innovation," said Marc Jones, CTO at SoftLayer.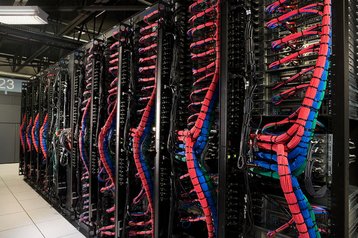 "The Milan data center extends the unique capabilities of our global platform by providing a fast, local onramp to the cloud. Customers have everything they need to quickly build out and test solutions that run the gamut from crunching big data to launching a mobile app globally."
IBM's global expansion has already seen new facilities open in Paris, London, Melbourne, Toronto, Hong Kong, Sydney, Montreal and Mexico City. Earlier this month, the company launched its first SoftLayer data center in Japan, where it says its cloud business grew 600 percent in 2014.
There are confirmed plans for further sites in Washington DC, Dallas, Sao Paulo, Dubai, Shanghai and Chennai in India. Rumors about a new build in Seoul, South Korea, haven't been confirmed.