IBM on Wednesday announced the launch of a SoftLayer public cloud data center in Chennai, India, its second in the sub-continent.
The Chennai site will offer IBM's full range of SoftLayer infrastructure services to local customers including Tata Sky, Bharat Light and Power, Janalakshmi Financial Services and Mankind Pharma. It joins an existing data center in Mumbai that opened in October last year.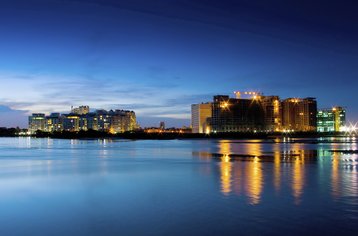 Digital India
With the new data center, IBM hopes to make inroads into government initiatives like "Digital India" and "Smart Cities", and also appeal to highly regulated sectors such as financial services and banking.
Although IBM gave some details of its Mumbai data center, which measures 30,000 sq ft, the company is not giving much away about the Chennai facility. The size was not mentioned, and IBM would only say that it is part of its two-year old $1.2 billion plan to set up cloud data centers at various locations around the world.
"With a local onramp to IBM Cloud, Indian customers, especially those in regulated industries, gain more flexibility to store and compute data within the country," IBM Cloud senior vice president Robert LeBlanc was reported as telling reporters. "India's cloud market is poised for exponential growth. The Chennai data center will support India's growing customer demand for in-country cloud solutions with faster network speeds."
Despite various challenges including the lack of reliable power and various infrastructure bottlenecks that has put it out of the running as a data center hub. For example, rolling power-cuts are commonplace in parts of the country, and even massive-scale power outages that span multiple states are known to happen. Indeed, India President Pranab Mukherjee last year promised around-the-clock power for all by 2022 as one of his administration's policy priorities.
As it is, India's sheer population base is highly appealing, especially to cloud providers looking to increase their market share. On this front, Microsoft earlier this month opened three data centers ahead of schedule in India, in the cities of Mumbai, Pune, and Chennai, offering its Azure cloud.
Finally, at least two executives from Amazon Web Services (AWS), speaking at the company's annual re:Invent conference last week have separately confirmed plans to launch the AWS cloud in India in the second quarter of next year.