IBM's revenue declined for the 22nd consecutive quarter in Q3 2017, but the company saw its shares rise in after market trading hours since the results exceeded analysts' expectations.
IBM's total revenue fell to $19.15bn, down 0.4 percent year-on-year (or one percent with currency adjustments), beating predictions of $18.6bn-$19bn.
Getting there?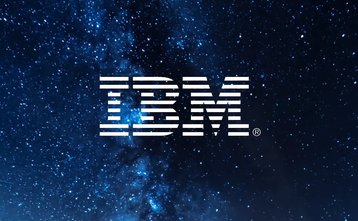 With continuing losses in its legacy hardware and software segments, the company's so-called strategic imperatives revenue (data analytics, cloud, mobile and security) rose by $2.6bn, or 11 percent, to $8.8bn, almost 46 percent of IBM's total revenue - gaining in momentum after slow progress in the first half of 2017, with 7 percent growth in Q2.
Though its technology services and cloud unit revenues fell by 4 percent, the company's cloud revenue itself rose by 20 percent, to $4.1bn.
IBM recorded a $9.4bn annual revenue for cloud delivered as-a-service, up 25 percent year-on-year. 
IBM's "Cognitive Solutions" division - which includes, but is not exclusively made up of the Watson machine learning system - rose by 4 percent, with $4.4bn in revenue, following a 2.5 percent decline in Q2.
Overall, the company's hardware division grew 14 percent to $1.3bn, with storage revenue growing by 4 percent year-on-year. This was mostly attributed to a 62 percent rise in IBM's latest Z Systems mainframe sales. According to the company's chairman, president and CEO Ginni Rometty, this is what helped its systems revenues rise by 10 percent, to $1.7bn. 
As for the Power microprocessors, IBM saw a sales decline of 8 percent.
Martin Schroeter, IBM's senior VP and CFO said that the company's "strong free cash flow" had allowed it to maintain R&D investments and "expand IBM's cloud and cognitive capabilities through capital investments."
Schroeter stated he expected revenue to rise further in the fourth quarter, partially due to the recent launch of the new mainframe model. If his forecasting is correct, the company's revenues will reach $300m-$400m over what they were in the fourth quarter of last year.