IBM inventors collectively received 9,043 patents over the course of 2017, beating the US record for the 25th consecutive year and passing the 100,000 milestone: the company now has more than 105,000 patents under its belt, obtained between 1993 and 2017 and relating to everything from digital watermarks to earthquake detectors. 
In 2013, the company patented homomorphic encryption technology, which allows encrypted data to be processed without being decrypted, solving one of the biggest problems with encryption at the time. 
Get patents or die trying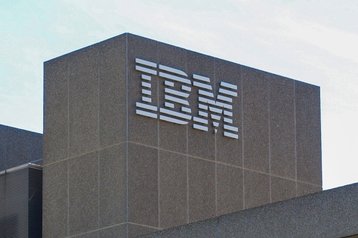 This year's 9,043 patents were granted to more than 8,500 researchers, engineers, scientists and designers from 47 US states and 47 different countries. India contributed the most after the US, with 800 Indian patents, according to the India Times.
1,900 of the patents were granted for the invention of cloud-related systems, 1,400 were for technologies relating to AI, and 1,200 were for cyber security systems.
The patent trove also included inventions in quantum computing, autonomous vehicles and Blockchain technology - sectors that IBM has heavily invested in, alongside its competitors.
The projects reportedly included a system which can forecast and allocate cloud resources based on unstructured data about current events - from news feeds and weather reports to social networks.
Another patent described a system able to analyze and mirror user speech patterns to offer personalized and improved AI/human interface, and yet another proposed using AI against hackers by luring them into email exchanges and websites to frustrate any potential attacks.