IBM has opened four new cloud data centers in the United States - two in Dallas, Texas and two in Washington, DC.
The company now operates 22 data centers in the country, and more than 55 across the world.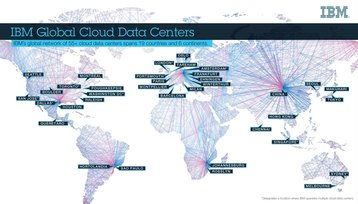 Infrastructure investment
"IBM is making major investments to expand our global cloud data centers in 2017 and provide the infrastructure necessary for enterprises to run their cognitive, big data, blockchain and IoT workloads," John Considine, general manager for cloud infrastructure at IBM, said.
"IBM's growing global cloud footprint gives enterprises the flexibility and scale to run their most complex workloads when and where they need."
Elsewhere, IBM could be set to buy two data centers from British banking group Lloyds. The company is also working with the US military on a cloud data center, and has partnered with Dalian Wanda to bring its cloud services to China.
The company noted in its quarterly earnings release earlier this month that revenue from its cloud services was up 33 percent in the last quarter, with the company's total cloud revenue hitting $14.6 billion over the last year.