IBM has announced a new mainframe system that it says can encrypt and decrypt data at twice the speed of its predecessor, and can teach itself to identify malicious behavior.
By adding purpose-built cryptographic coprocessor cards into the hardware itself, IBM says it has managed to improve security without leaving a negative impact on performance.
In addition, the company is developing a new Cyber Security Analytics service for z Systems users, to provide the intelligence to identify malicious activity. Since the service is still in the beta stage, it will be offered to all z13 and z13s customers at no charge.
Faster encryption through hardware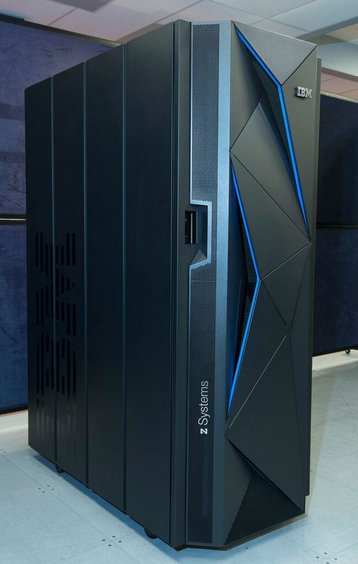 According to IBM, the demand for hybrid computing environments is growing but the security tools suitable for hybrid cloud deployments are lagging behind. The company adds that the typical enterprise can face an average of 81 million security incidents annually, as the network perimeter is eroded by interactions between mobile devices and cloud networks.
By 2017, 80 percent of enterprises are expected to run a hybrid cloud, linking their own on-premise computing to machines in remote data centers, according to forecasts by industry analyst IDC.
This move to hybrid computing creates issues that the new IBM z13s mainframes aim to solve, by providing access to application programming interfaces (APIs) and microservices. The company has also enlisted additional help, in the form of new systems integration partners.
The mainframe maker announced it is cooperating with three more cyber security vendors as part of its Ready for IBM Security Intelligence program: BlackRidge Technology, Forcepoint and RSM Partners.
The new z13s mainframes are expected to become available in March 2016.