British managed hosting and cloud provider Hyve has announced plans to launch a fully-featured data center into geosynchronous orbit by the end of 2019.
We've seen attempts at launching IT equipment into space before, by the likes of HPE and Asgardia, but SpaceHosting might mark the first ever attempt to strap actual 19-inch racks to an actual rocket and actually blasting them into orbit 35,786 kilometers above the planet's equator… if it weren't for the 1 April date of the announcement.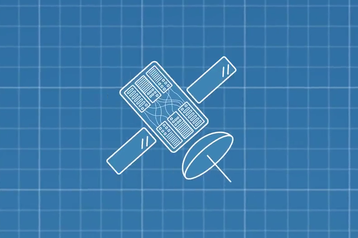 Literally incredible
"It just makes sense logistically," said Jake Madders, a director at Hyve.
"Data centers are well suited for remote locations, where real estate is cheap and security is easy. Launching outside of our planet means unlimited room to grow, highly reduced risk and a whole load of mission-critical solar energy – what could be better?"
The costs of building and maintaining a conventional data center can total hundreds of millions, even billions of dollars. In contrast, Hyve predicts that, with the sun serving as a free energy source, the cost of getting one of its facilities into space would be as little as $100 million, a fact that is "likely to prove attractive to public sector customers in particular."
The April-dated announcement does, of course, gloss over some obvious drawbacks which might spoil the story. These include slow bandwidth, long latency and the near-impossibility of arranging hardware upgrades and servicing. 
According to Hyve, the facility will rely on automation and self-healing tools from VMware to keep downtime away.
"We're launching the ultimate mission-critical failover," added Jon Lucas, Jake's business partner. "Sooner or later, whole countries will have problems with connectivity – not just cities. Our best of breed SpaceHosting will be there to make sure your site never goes down."