Hyperconverged infrastructure vendor SimpliVity has agreed another partnership, this time with Chinese infrastructure giant Huawei.
As part of the deal, Huawei will offer a range of FusionServer machines pre-configured to run SimpliVity's OmniStack software. All of the servers released under this partnership will include all-flash storage as standard.
SimpliVity has previously made similar distribution deals with Cisco in 2014, and Lenovo and Dell in 2015.
Klaus Seidl, VP of Sales for EMEA at SimpliVity, told DatacenterDynamics that Huawei was chosen primarily for its notable presence in the markets of the BRICS countries: Brazil, Russia, India, China and South Africa.
He added that in the future, SimpliVity could make the transition towards becoming a software-only company.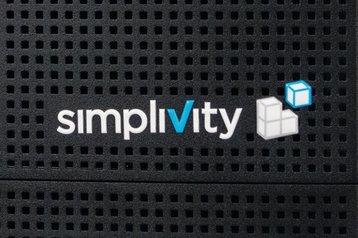 Meet me halfway

SimpliVity exited stealth in 2012 to offer hyperconverged appliances that include compute, storage and networking, plus and all of the necessary infrastructure management tools, in a single box. Its business model gradually shifted towards selling OmniStack software through a network of hardware partners, via the 'meet-in-the-channel' model.
Following this latest announcement, Huawei will offer a range of 2U servers pre-configured for OmniStack, with the bill of materials approved by SimpliVity. The servers will feature native data deduplication and data protection tools.
The first machine to undergo this treatment is FusionServer RH2288H V3 – a typical enterprise workhorse with one or two Intel Xeon E5-2600 v3/v4 processors and up to 1TB of memory.
"There's a strong demand [for SimpliVity products] in certain countries where Huawei has been investing for the past five to seven years, especially outside of China," Seidl told DCD. "Big telecoms and service providers are also looking to Huawei, and this opens new markets for us."
He added that all of the servers released as part of the partnership will feature all-flash storage, a decision prompted by the low cost of SSDs: "From our point of view, there's only flash in the future and it doesn't make sense to qualify hybrid HDD and SSD systems – when they hit the market, nobody wants to have them anymore."
Seidl also suggested that in the future, SimpliVity could stop selling its own hardware and become a pure-play software vendor.
"We still have our OmniCubes, but OmniCubes are getting less and less [business], because customers prefer these choices. With this, we are on a trajectory to become a software-only company, where we only sell our OmniStack solution. There is a plan for the company, and actually, this model is much more positively received than we planned. There might always be a 'Cube, but it's not a priority."