Huawei is planning to invest $10m in a cloud data center in Thailand, with a site survey already underway, after signing a memorandum of understanding with the country's Ministry of Digital Economy and Society.
The facility will be located in Thailand's Eastern Economic Corridor - the region which includes the provinces of Chonburi, Chachoengsao, Rayong and Samut Prakan - and will host some of the country's public services, like its natural disaster warning system.
Relationship status: It's complicated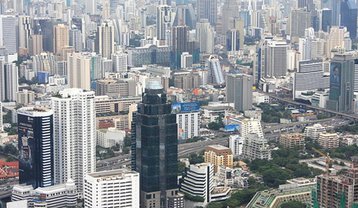 Along with the new data center, the company plans to expand its OpenLab research and development program - Huawei expects to have 15 OpenLab locations by 2019 - and Customer Solution Innovation and Integration Experience Centre (CSIC), both of which are located in the capital. 
The MoU set out the initial terms of the private-public collaboration, which will see Huawei not only providing cloud services but also offering advice on the country's big data strategy and helping it to develop a national digital strategy.
Thailand's deputy prime minister, ACM Prajin Juntong, told the Bangkok Post that the exact model of collaboration between Huawei and the government was still being considered among "other enterprises' proposals." 
The pair will discuss the government's requirements for the data center, and prepare a plan of action by spring 2018.