Huawei Marine has been contracted by the government of the Solomon Islands to install a submarine cable linking island capital Honiara to Sydney, Australia.
An agreement is expected to be signed this month, with work beginning next month and the launch date sometime in mid-2018.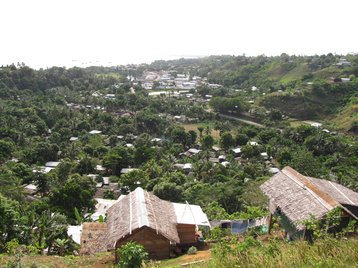 A Pacific rift
The finance minister, Snyder Rini, said that the government's commercial arm, the Investment Corporation of Solomon Islands, and the National Provident Fund will jointly own the cable, Radio New Zealand reports.
The Solomon Islands, a nation which consists of six major islands and some 900 smaller ones, has a population of more than 640,000 and is located to the east of Papua New Guinea.
Last year Huawei Marine, a joint venture between Chinese networking giant Huawei Technologies and British engineering firm Global Marine Systems Limited, announced plans to build a 5,457km, 8Tbps submarine cable in Papua New Guinea. The 'National Submarine Cable' will connect 14 main population centers to Jayapura, Indonesia.
Huawei Marine is also set to connect Malaysia with Singapore and Indonesia, and earlier this year launched a new submarine cable in the Maldives.
However, one of its parent companies has been struggling to do business in one of the largest markets in Asia-Pacific - Australia.
In 2012, the country's government banned Huawei from working on the national broadband network after security concerns were raised by its intelligence agencies.