Huawei Marine Networks has been selected by Super SEA Cable Networks Pte Ltd to deploy a new subsea cable system connecting the Eastern seabord of Peninsular (West) Malaysia with Singapore and Indonesia, it announced.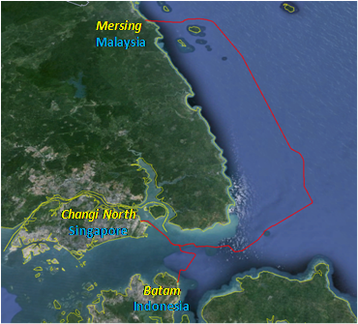 The SEA Cable Exchange-1 (SeaX-1) is a 250km high-speed, large capacity, 24-fibre pair undersea fiber optic cable that will connect Mersing, Malaysia, with the cable landing stations located at Changi in Singapore, and Batam, Indonesia.
According to Huawei, each fiber pair has a capacity of 100G, though Super SEA Cable Networks will only be using one of the 24 fiber pairs, leaving the rest for lease or sale to operators.
Landing stations
Mercing is a district in the state of Johor, while Batam is an island just over 30 kilometers from Singapore. Sacofa, a telecommunication infrastructure provider in Sarawak, East Malaysia, will do the landing in Malaysia, while its affiliate company, PT Super Sistem Ultima, will do the landing in Indonesia.
Projected to be completed by the end of 2017, the system will be fully owned and operated by Super SEA Cable Networks to serve operators in the region and meet increasing network demand.
"SeaX-1 passes through one of the busiest region in the Asia Pacific region, where bandwidth demands are increasing exponentially," said Joseph Lim, CEO of Super SEA Cable Networks.
"We believe this new submarine cable system will relieve bandwidth pressures on existing infrastructure and continue to provide this region with high-speed, reliable connectivity that will fast-track its growth," he said.