Huawei has begun the international rollout of its third-generation 5G Massive MIMO, with the Philippines the first nation outside of China to get the service.
The latest product is called MetaAAU, which the company claims to represent a key path for evolution to a so-called '5.5G' network.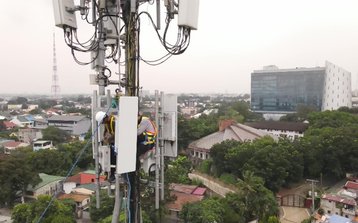 Huawei claims that the 3.5GHz MetaAAUs deployed in the Philippines will provide improved download, and upload speeds of 35 percent, while expanding the coverage radius by 30 percent. More users will be able to access 5G networks, with average traffic up by 37 percent, says Huawei.
"Ultra-wideband, multi-antenna, and extremely large antenna arrays are important innovations for improving coverage and reducing energy consumption. We believe that continuously improving the utilization of air interface resources will be conducive to the sustainable development of the communications industry in the Philippines," said Huawei wireless solution president Yang Chaobin.
The Philippines was one of the first South-East Asian nations to launch 5G services, when Globe Telecoms launched a commercial 5G service, with Huawei providing the kit.
The country has since been building out its 5G networks with a wide bandwidth of the mid-band. 5G networks have covered 90 percent of the population in the National Capital Region.