Huawei has teamed up with Chinese e-commerce giant JD.com to develop an indirect evaporative cooling solution for data centers.
The project builds upon Huawei's existing FusionCol HVAC indirect evaporative cooling solution, first released in 2019.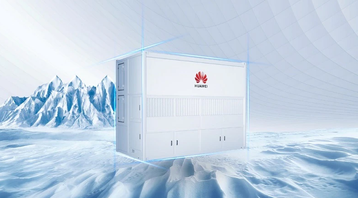 The companies claim that the new product is a step above an air handling unit, and therefore refer to it as an "Environment Handling Unit."
Huawei claims that this air handling unit has a 75 percent reduction in heat exchange core fouling rate and a five percent increase in heat exchange efficiency over its previous AHU.
Wind turbine efficiency has risen eight percent, which the company says helps support a 1.25 PUE target in Shenzhen.
The EHU also uses AI for unspecified optimizations, the company said.
As part of the partnership, JD Cloud has set up a joint innovative product laboratory in Suqian, where their products will be tested and verified.
The new product launch comes as Huawei has said it is focused on survival, as US sanctions bite into its revenue growth.