Hewlett Packard Enterprise (HPE) has expanded its Cloud28+ cloud partner program to welcome organizations from all over the world.
As the name suggests, Cloud28+ was originally designed as a pan-European initiative to enable organizations from 28 European Union member states to easily buy and sell specialized cloud services.
Following the announcement, partners from all regions can either participate in the existing community or can join forces with HPE and other organizations in their geographic regions to create sister communities tied to the same cloud services catalog.
"Cloud28+ operates essentially as a large service center, a platform for organizations to leverage cloud services. But it also functions as a promotion center for the vendors and service providers that are members, providing opportunities for participants to promote their offerings to customers," explained Xavier Poisson, Vice President of Worldwide Indirect Digital Services at HPE.
The announcement was made at the HP Discover conference in London.
All around the world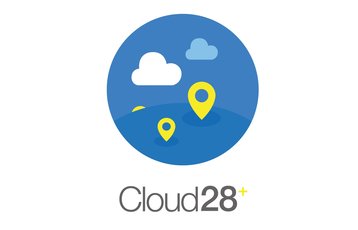 Cloud28+ is a federated community of service providers, resellers, ISVs, developers, system integrators, government entities and end-users that was established in 2015.
It offers an online catalogue of cloud providers, enabling customers to choose services that are tailored to their specific business requirements. Customers can also choose services based on the geographic location of data centers that host them, since data residency and privacy regulation are issues of particular importance in the EU.
Today, Cloud28+ brings together more than 330 HPE partners. The catalog contains more than 1,300 services, spanning IaaS, PaaS and SaaS offerings.
"The idea behind Cloud28+ is to bring together all the components of a hybrid cloud strategy and the ecosystem that supports it," Poisson said.
"This would help customers, the consumers of computing services, to more effectively benefit from the expertise of these various parties. That includes getting advice on how and when to move the cloud, which cloud services to leverage, and for which types of applications and workloads.
"The community helps guide customers in how they can best consume cloud services. At the same time, it is providing a way to connect the reseller, the service provider, the systems integrator and the software vendors, all of whom play important roles as companies move to a hybrid cloud environment."
Becoming a member of the Cloud28+ is free. With the international expansion, HPE expects the community to grow to include up to 700 members and more than 6,000 services.