Hewlett-Packard Enterprise is winding down the production of custom-designed commodity servers it sold to some of the world's largest cloud providers, in order to focus on higher margin products and services.
The news was announced during HPE's analyst day in San Francisco last week, as reported by Fortune.
The company will continue selling its traditional feature-rich, branded servers to the same customers, but some of the space vacated by HPE is likely to be taken over by the original design manufacturers (ODMs) from Asia.
Getting out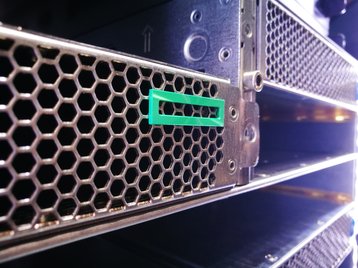 HPE has been doing rather well in the cloud infrastructure market: according to Synergy Research, in the last quarter of 2016 the company's market share for cloud hardware, including both commodity and traditional servers, stood at 11.5 percent.
At the same time researchers noted that ODMs - companies responsible for 'vanity-free' servers, like Quanta and Wiwynn – were emerging as viable competition against the three main vendors, HPE, Dell EMC and Cisco.
Now, HPE has revealed it will no longer sell commodity hardware to 'Tier 1' customers including AWS, Google, Microsoft, Facebook, Apple, Tencent, Alibaba and Baidu.
The move follows HPE's attempts to refocus its resources around the most profitable lines of business: the company recently spun off its services division and merged it with CSC under a new name, DXC Technology, while its software business was spun off and merged with Micro Focus.
"The progress we've made during the past two years has created a company that is more nimble and more focused on the solutions our customers want," Meg Whitman, CEO of HPE, said in a press release accompanying the analyst meeting.
"We are delivering cutting-edge innovation faster than our competitors. And, we have improved our financial profile and increased shareholder value by more than 90 percent since we launched.
"Going forward, we will accelerate profitable growth through a focus on higher margin services and solutions. We will redesign our company to deliver Hybrid IT and Edge innovations tailored to our services strengths."