Hyperconverged infrastructure vendor SimpliVity is set to be acquired by Hewlett Packard Enterprise for $650 million in cash.
Interestingly, the deal was rumored by The Reg late last year, but with a purchase price of $3.8-3.9 billion.
The unicorn that wasn't a unicorn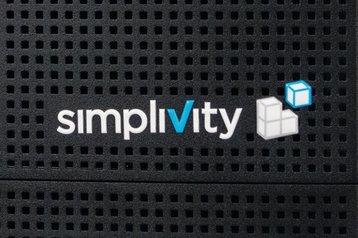 "This transaction expands HPE's software-defined capability and fits squarely within our strategy to make Hybrid IT simple for customers," Meg Whitman, CEO of Hewlett Packard Enterprise, said.
"More and more customers are looking for solutions that bring them secure, highly resilient, on-premises infrastructure at cloud economics. That's exactly where we're focused."
Doron Kempel, SimpliVity's chairman and CEO, added: "Over the past 8 years we've been on an incredible journey and joining HPE is the logical next step for SimpliVity.
"HPE's broad sales reach, extensive partner channel, complementary technology and commitment to innovation will accelerate SimpliVity's journey and significantly strengthen our ability to deliver the best-in-class hybrid IT solutions our customers are looking for."
The acquisition, which must go through the usual regulatory approval process and is expected to close in Q2 2017, marks a change in pace for HPE.
It split from HP in 2015, and then spent 2016 spinning off its services business to CSC in an $8.5bn deal, divesting some of its software assets to Micro Focus in an $8.8bn deal, and selling its open source software assets to Suse for an undisclosed sum.
The company has now begun to acquire businesses, as well as sell them, most recently announcing its intention to pick up HPC company SGI for $275 million. Back in 1995, SGI had a market value of over $7 billion, but it fell steadily since.
It's a similar story with SimpliVity, with the acquisition price well below what the company could have hoped for in the past. Even if the rumored price range of nearly $4bn was off, the company raised $175m in March 2015 alone, on the back of a valuation of more than $1 billion.