American hybrid storage specialist Nimble Storage is being acquired by Hewlett-Packard Enterprise for $1.09 billion in cash.
The deal follows HPE's acquisition of SimpliVity – a long-standing Nimble competitor – announced earlier this month.
"Looking forward, we have a clear product roadmap for our hybrid IT offerings, and our acquisition of Nimble fits squarely in it," said Antonio Neri, EVP and general manager of Enterprise Group at HPE.
"We are listening to our customers' needs and continuing to help them shift from the traditional data center to a software-defined datacenter, with all-flash at the heart."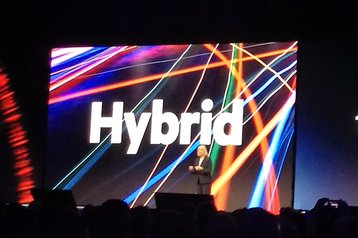 Storage consolidation
Nimble was established in 2007 and made a name for itself by designing hybrid storage arrays, at a time when the high cost of flash prevented wider adoption.
To save customers money, the company also developed analytics software that enabled its arrays to automatically move storage workloads to the most appropriate medium, either flash or disk, later sold under the InfoSight brand.
In 2012, Nimble entered a partnership with Cisco and its hardware became available as part of the SmartStack, a converged infrastructure solution that combined the Adaptive Flash storage with Cisco's Unified Compute System (UCS).
In 2016, Nimble launched its first all-flash array, and earlier this year, the company unveiled beta version of Nimble Cloud Volumes – a cloud storage service built with proprietary hardware and software.
"As proud as we are of what we have accomplished, we face a challenge of scale and significant exposure as a standalone storage company," Suresh Vasudevan, CEO of Nimble, said in a blog post.
"Our aspiration has always been to be an innovation leader, and see our technology deployed in organizations around the globe. But, as we weighed the opportunities and risks, we concluded that an acquisition makes sense at the right price with the right partner. We believe we've found both."
Following the acquisition, InfoSight software will be deployed across the HPE storage portfolio. The deal will also enable hardware from Nimble to enter new markets.