Hewlett Packard Enterprise has announced its intent to acquire Cloud Technology Partners (CTP), an American consultancy that specializes in helping customers move their IT workloads to a public cloud environment.
The financial terms of the deal were not disclosed.
The move is set to bolster Pointnext - HPE's services business, re-launched under a new name earlier this year after the company spun off its Enterprise Services division to be merged with CSC (with the result now known as DXC Technology).
It comes at a time when HPE is moving away from traditional hardware and software sales towards hyperconverged systems, hybrid IT and the related consultancy services, as previously outlined on multiple occasions by CEO Meg Whitman.
Three letter acronyms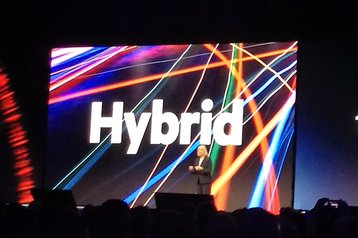 According to a McKinsey research paper quoted by HPE, spending on the hybrid IT consulting and 'cloud native development' market segments totals approximately $6 billion today, and is growing at over 18 percent year-on year.
CTP was established in 2010 and has carried out several hundred enterprise cloud transformation projects, helping customers reap the benefits of cloud computing - both private and public.
The company supports a wide range of cloud platforms including AWS, Microsoft Azure, Google Cloud Platform and OpenStack. It also boasts 13 books on enterprise cloud adoption written by its staff.
"One of our core capabilities is helping customers evaluate their IT strategy, determine the right environment for each workload and then execute their transition to a cloud environment (or multiple clouds), an on-premises data center, or more likely, a mix of the two," Ana Pinczuk, general manager of the Pointnext business, wrote in a blog post.
"Together, HPE and CTP will provide our customers with a comprehensive IT strategy that includes private, managed and public clouds, as well as traditional IT."
Before the acquisition, Pointnext already numbered 25,000 IT experts globally. This latest deal adds 200+ employees across 19 different states and three countries.