Hewlett Packard Enterprise has deployed an integrated private 5G and WiFi network at the 2023 Ryder Cup in Rome, Italy.
The deployment combines the private 5G technology of Athonet, a recent HPE acquisition, and HPE Aruba Networking's WiFi technology.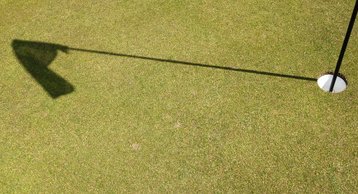 It's the first time HPE has used Italian-based Athonet's solution since acquiring the company earlier this year, as part of plans to expand its connected cloud-to-Edge offering.
HPE said the private 5G and WiFi network will deliver new ultra-secure capabilities, greatly expanded coverage, and enhanced fan and staff experiences at an "unprecedented scale."
The biennial golf event, which has been played since 1927, is being held at the Marco Simone Golf & Country Club this year. It is expected to draw in crowds of around 250,000 spectators.
In an effort to keep these fans connected, HPE noted it's designed an integrated WiFi and private 5G network.
The firm adds that the WiFi predominantly provides the high-capacity connectivity required for thousands of fans congregating in popular areas, while the Private 5G provides wide-area coverage to more remote parts of the golf course, as well as a secure private network dedicated to critical operations staff.
"When we announced our acquisition of Athonet earlier this year, our goal was to become the global leader in private 5G solutions, and the Ryder Cup is a perfect opportunity to showcase how our WiFi and private 5G innovations work together to achieve that goal," said Phil Mottram, executive vice president & general manager, HPE Aruba Networking.
He continued: "This is a perfect showcase for the integration of private 5G and WiFi in a challenging environment, with private 5G providing extended range and reliability for operations staff, while WiFi 6E provides high-capacity connectivity to thousands of fans concentrated in core areas."
HPE said that it has installed more than 800 WiFi access points at the event, as the network leverages the latest WiFi 6 and WiFi 6E technologies.
The company revealed that the backbone of the network is built on 200 HPE Aruba Networking CX switches with AI-powered HPE Aruba Networking Central for network management providing a single point of visibility and control across the entire network.
As for the 5G private network, that's been made possible due to the Italian government after it made an exception to grant HPE access to the 3.8GHz band.
Usually, this spectrum is reserved for mobile network operators and not normally available direct to enterprises, noted HPE.