Hewlett Packard Enterprise will be launching a cloud management tool that enables customers to provision, consolidate and control services from multiple public and private cloud vendors.
The HPE Helion Managed Cloud Broker will obviously support the entire Helion OpenStack portfolio, but also services based on VMware hypervisors, Microsoft Azure and AWS. It will be generally available next year.
The new product was announced at the HPE Discover event in London, the first since the company separated into Hewlett Packard Enterprise and HP Inc.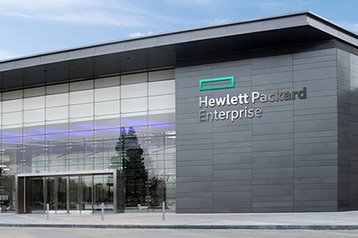 Quick off the mark

HPE says easy accessibility of cloud applications has resulted in employees often deploying additional solutions without approval from IT – the practice sometimes known as 'shadow IT'. This can threaten an organization's security and potentially decrease the cost savings associated with running hybrid infrastructure.
The HPE Helion Managed Cloud Broker promises to help IT administrators maintain total control of an organization's cloud resources, even if they are distributed among several vendors and change frequently.
"While cloud computing promises organizations significant advantages in terms of speed, agility, and lower costs, those advantages are lost when organizations face a sprawl of unmanaged, uncoordinated cloud instances," said Eugene O'Callaghan, vice president of Enterprise Services Workload and Cloud at HPE.
"HPE's unique managed services-driven approach unifies all enterprise cloud resources together, giving our clients a single view of their IT activities and helps businesses accelerate innovation in an orchestrated, secure and cost-effective manner."
The Helion Managed Cloud Broker was built out of several existing HPE products, bringing together elements of its Cloud Orchestration, ITSM and Operations Bridge software.
It is based around an integrated self-service portal with direct interface to service providers. It enables IT managers to monitor and manage cloud performance, security and cost, while IT users can use the same portal to request new services. Special attention has also been given to compliance and audit functionality.
The Cloud Broker will be delivered as a managed service in a consumption based model.
For customers who want to build their own cloud brokerage, HPE offers a separate set of products, as well as design and consulting services.