HPE and Nvidia are launching a new AI supercomputer in Grenoble, France.
The new system, known as Champollion, will be hosted in the HPE Center of Excellence (CoE) in the French city. It will be equipped with 20 HPE Apollo 6500 Gen10 Plus systems, 160 Nvidia A100 Tensor Core GPUs, and Nvidia Quantum InfiniBand for networking.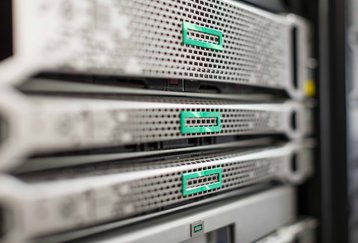 The system will feature HPE's machine learning development environment, alongside Nvidia hardware to build and train ML & AI models. HPE said it plans to support virtual access to Champollion, for scientists and engineers globally.
"By enabling access to a wider community, from researchers to engineers, spanning the public and private sectors alike, Champollion will speed up time-to-production to realize the full potential of AI in commercial and research objectives," Justin Hotard, Executive VP And General Manager of HPC & AI at HPE said in a blog post.
HPE said Champollion is currently available to select users and will be available for broader community access in the near future for users to begin developing and training their models.
The system is named after Jean-François Champollion (1790-1832), a French researcher and early pioneer in egyptology who helped decode hieroglyphics, including the Rosetta stone.