High performance computing (HPC) infrastructure provider Northern Data Group has separated its operations into three different brands: Taiga Cloud, Ardent Data Centers, and Peak Mining.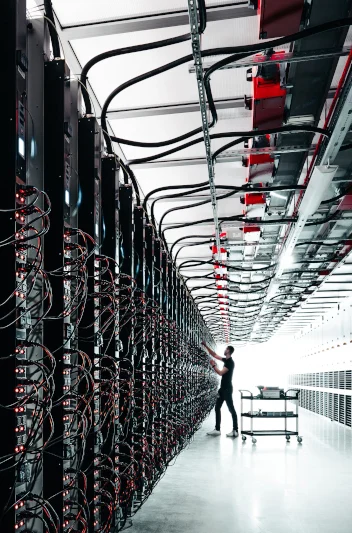 Northern Data Group will remain the parent company of the three new brands, and the subsidiaries will be led by the Group's three managing directors, while Aroosh Thillainathan will continue to lead Northern Data Group as CEO.
Taiga Cloud will provide generative AI cloud services in Europe. The company will provide clean-energy-powered GPU compute power, and will be led by Karl Havard.
Ardent Data Centers will focus on building data center environments that will use liquid cooling technology and be designed specifically for housing HPC systems. Ardent will be led by Corey Needles.
Under the Ardent Data Centers brand, the company lists a data center in Boden, Sweden which in 2021 was said to have a maximum capacity of 12MW, and another in Lefdal, Norway. The company's website also notes a footprint in the USA, Canada, Netherlands, and Germany.
While details are not shared about the other facilities, in 2020 Northern Data commissioned a data center near Maastricht, the Netherlands, which it described as "one of the largest GPU clusters worldwide," and another commission in November in Frankfurt.
Finally, Peak Mining will focus on Bitcoin mining operations and will be led by Niek Beudeker.
"We are operating in a time of extraordinary market growth with record demand for technological innovation and acceleration. The global Generative AI boom has triggered immense growth in the demand for compute power," said Thillainathan.
"The launch of Taiga, Ardent, and Peak as three distinct brands enables us to capitalize on the market opportunities within each sector, and under the leadership of Karl, Corey, and Niek we look forward to continued innovation that has become synonymous with the Northern Data Group business."
Northern Data Group was initially founded as Northern Bitcoin AG in Germany in 2009 and branded itself as a 'green' Bitcoin mining company. In 2019, it merged with Whinstone US whose CEO, Aroosh Thillainathan, then became CEO of the joint company. In 2020, Northern Bitcoin was officially renamed as Northern Data Group and moved its focus to HPC. Whinstone was sold to Riot in 2021.