After a week of speculation, Hewlett-Packard has confirmed it will be buying wireless network specialist Aruba Networks for approximately $2.7 billion.
This is HP's largest acquisition since the controversial purchase of British software developer Autonomy for $10.3 billion in 2011.
HP will use the acquired technology to develop converged campus networks, which seamlessly combine Wi-Fi and Ethernet connectivity.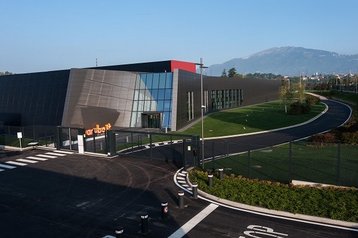 The future is wireless
Aruba Networks, based in Sunnyvale, California, has been making wireless networking equipment since 2002. Its main focus is on large campus-style deployments – for example in hotels and shopping centers.
Today, the company has around 1,800 employees and maintains strategic partnerships with Juniper Networks, Alcatel-Lucent and Dell. Reports about a possible acquisition surfaced last week, sending Aruba's share price to its highest levels in almost two years.
"Enterprises are facing a mobile-first world and are looking for solutions that help them transition legacy investments to the new style of IT," said Meg Whitman, chairman, president and CEO of HP.
"By combining Aruba's world-class wireless mobility solutions with HP's leading switching portfolio, HP will offer the simplest, most secure networking solutions to help enterprises easily deploy next-generation mobile networks."
Under the terms of the deal, Aruba will become a subsidiary of HP Enterprise. Its CEO Dominic Orr and CTO Keerti Melkote will retain their positions, reporting directly to HP's Antonio Neri. Aruba has promised that its products – such as ClearPass and AirWave - will maintain their multi-vendor support capabilities in the future.
"This transaction brings together Aruba's best-of-breed mobility hardware and software solutions with HP's leading switching portfolio," said Orr. "In addition, Aruba's channel partners will have the opportunity to expand their businesses with HP offerings."
The deal has been approved by boards of directors at both companies, and is expected to close between May and October 2015, subject to regulatory approval.
The acquisition can be seen as highly strategic for HP, at a time when it is separating its consumer and enterprise businesses. In November 2015, the company will split into two: HP Incorporated (HP Inc.) and HP Enterprise (HPE). The former will sell 'personal systems' and printers, while the latter will focus on servers, storage, networking and corporate services.
Meg Whitman, who has served as the CEO of HP since 2011, will take charge of the enterprise-focused business. Dion Weisler, the current executive vice president of HP's Printing and Personal Systems, will be appointed as the CEO of HP Inc, where Whitman will become the chairwoman.