HP has signed a 12-year power purchase agreement (PPA) for 112 megawatts (MW) of wind power with SunEdison, Inc. a manufacturer, developer and installer of advanced solar and wind technology. The power purchased will be used to run all of HP's Texas-based data center operations in Austin, Houston, Hockley and Plano.
The PPA means that HP will be able to meet its allocated cut in greenhouse-gas emissions five years ahead of schedule. HP claims that the reductions will avoid the emission of more than 340,000 tons of carbon monoxide.
The HP Texas data centers, which cover an area of 1.5m square feet, run HP's internal operations infrastructure and service deliveries to their customers.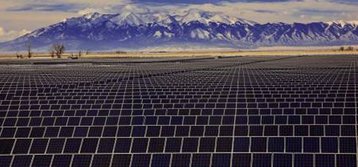 Towards a carbon-free HP
Gabi Zedlmayer, vice president and chief progress officer, corporate affairs, HP said: "This agreement represents the latest step we are taking on HP's journey to reduce our carbon footprint across our entire value chain, while creating a stronger, more resilient company and a sustainable world."
While HP has increasingly started to talk green this PPA represents its first large renewable energy purchase and can only be a good thing for the growth of large-scale energy conservation and a future carbon-free HP, not to mention other corporates.
"Wind generated electricity represents a good business opportunity for Texas and for HP," said Paul Gaynor, executive vice president, Americas and EMEA, SunEdison. "By powering their data centers with renewable energy, HP is taking an important step toward a clean energy future while lowering its operating costs. At the same time, HP's commitment allows us to build this project which creates valuable local jobs and ensures Texan electricity customers get cost-effective energy."