US data center and hosting firm has acquired land in Guadalajara, Mexico for a data center.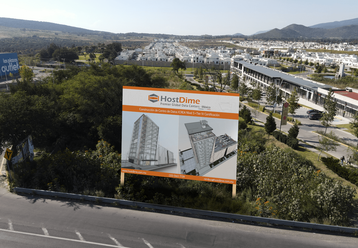 The company has bought a three-acre land parcel on which it plans to build a 70,000 square feet (6,500 sqm), 6MW, Tier IV data center. The company said the facility is due to come online in Q4 2023.
"Our vision from the early days to be a leader in the global data center industry continues to drive us to build these next-gen, purpose-built data center facilities in unique, global edge locations. The world is noticing that being on the edge of global locations is the next frontier. HostDime has been making these investments for over a decade to position us to be able to serve the market demand," said Manny Vivar, CEO & founder of HostDime Global.
This will be HostDime's second carrier-neutral Guadalajara, Mexico data center, with a current 20,000 square feet facility currently at 85 percent capacity.
The company is currently developing two other Tier IV-grade facilities in Bogotá, Colombia and Orlando, Florida.