Hong Kong's data center industry is thriving, but the shortage of land can make for difficulties, according to a symposium held in the city in March. 
The rapid adoption of cloud computing, big data and mobility is boosting Hong Kong's data centers, according to a recent event held by HK Electric late last month, according to Computerworld Hong Kong. However the event also raised the difficult question of where to put the facilities.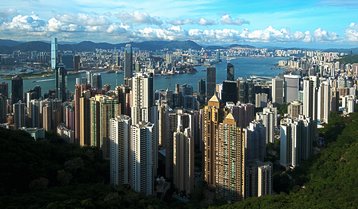 Rising to the challenge
Speakers from data center operators such as SUNeVision, PCCW Solutions, NewTech and HGC GlobalCentre spoke about the challenges and opportunities in Hong Kong at the HK Electric Data Centre Symposium 2015 event.
HK Electric boasted it has been able to maintain an electricity supply reliability of over 99.999 percent since 1997, or less than a minute of power outage over six years.
The big issue the symposium raised was the government's attempts to handle the lack of real estate to establish a data center in land-scarce Hong Kong? One of the key measures offered provisions for industrial buildings to be re-zoned for data center use, as well as earmarking land at the Tseung Kwan O industrial estate (TKOIE) for the purpose of setting up of new data centers.
Since the re-zoning was allowed, the government has received 11 applications to convert industrial buildings into data centers, and two applications to redevelop industrial lots into high-tier data centers since June 2012. It is understood that all applications for conversion have been approved, and one of the two for redevelopment, yielding a total floor area of 58,000 sq m (624,000 sq ft). 
With the first one-hectare site sold in October 2013, Joey Lam, who is the Deputy Government chief information officer (policy and community) from the Office of the Government chief information officer (OCGIO), noted that they are now working with relevant government departments to "progressively make available" the second and third one-hectare site for data center use.
However, not everyone was left so happy. Peter Yan, executive director and CEO of SUNeVision lamented the "lack of consistent data center policies" when it comes to TKOIE and other industrial conversion schemes. "OGCIO has on the one hand awarded land to SUNeVision in 2013," said Yan, "but at the same time, some other players have been getting land in TKOIE with a lot lower price."
Last month, Samuel Lee, the president of Equinix Asia Pacific, told us that the earmarked land at TKOIE was "very limited". In addition, Lee also highlighted potential grey areas with the regulation surrounding the use of the land there, which he said is technically rented to end-users and hence cannot be subleased.
EndFragment