Hong Kong has become one of the most important data center markets in the Asia-Pacific region, says a report from independent research firm Structure Research. Factors in its favor include its status as a Special Administrative Region (SAR) in China, its economy, infrastructure, business-friendly environment, and a highly skilled labor force, according to the report.
Of particular note is Hong Kong's proximity to mainland China, which allow operators to meet the demands of the China market. Moreover, because Hong Kong is governed under a legal system that effectively puts it outside the Internet censorship enforced on mainland China, this makes the city an attractive base for Chinese data center and cloud operators looking to expand to serve regional or international markets.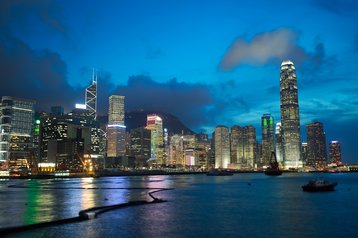 Desirable location
"Hong Kong continues to be a highly desirable location for data center investments due to its proximity to mainland China as well as its status as a global logistics and financial hub," explained Jabez Tan, senior analyst of data centers at Structure Research in an email to DCD. "Its strategic location is an international springboard into mainland China and also a gateway for mainland Chinese corporations looking to expand internationally."
Tan says the Hong Kong data center market has modest rates of utilization where space is concerned, and even lower rates when it comes to power. This translates into a "meaningful amount of runway" left for the current inventory that is being built out, he told us.
Specifically, the Hong Kong colocation market generated US$616m (HK$4.8bn) in 2015 and is projected to have a year-on-year growth of 15percent in 2016. 58 MW of critical IT load capacity is expected to come online in 2016 and 2017, though the growth in critical power consumption is currently projected to outpace space utilization growth over the next two years.
The city state of Singapore is not resting on its laurels either, according to Tan. "Service providers and enterprises from around the world often debate the merits of each city [Singapore and Hong Kong] when picking an Asia-Pacific location," noted Tan. "And Singapore has arguably closed the gap on Hong Kong when it comes to being viewed as a jumping off point for China."