The Hong Kong colocation market generated an estimated US$706m (HK$6.4bn) in 2016 with a year-on-year growth of 17 percent in 2017, according to a new report from Structure Research.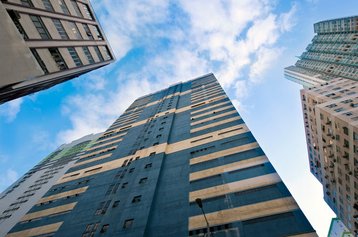 Steady growth ahead
The analyst firm says the growth trajectory of the Hong Kong market remains steady, though there is a slight downtick in the five-year CAGR attributed to the scarcity of land and difficulty in obtaining it for data center development.
Additional capacity is coming online soon, driven by demand from mainland Chinese cloud and technology companies looking to expand to internationally. On that front, Global Switch's Hong Kong data center and new SUNeVision (iAdvantage) data center poised to add another 62MW of potential critical IT load capacity in the Tseung Kwan O region.
For now, Structure Research says NTT Communications, Equinix and SUNeVision (iAdvantage) commands more than half the market share in Hong Kong, with the first two commanding 43 percent from a revenue generation standpoint, says Structure Research.
The largest provider in terms of net rack sq ft would be SUNeVision (iAdvantage), though it is edged into second place by NTT Communications in terms of the net critical power. Part of this could probably be attributed to the huge Financial Data Center (FDC) and its 70,000 sq m of gross floor area. As we reported last year, NTT's FDC2 was built with a high power density up to 24kVA per rack.
Government needs to do more
Speaking to DCD, Jabez Tan, a research director at Structure Research noted that while the Tseung Kwan O industrial region was designated as the Hong Kong equivalent of a data centre park, most of the allocated land has essentially been used up by existing and upcoming builds. This leaves just two additional plots of land that he expects to be up for auction in the "short to medium term".
"The scarcity of land is expected to have a material impact on the long-term growth trajectory of the Hong Kong data centre market if not addressed in the short term by the government and [we have] revised our growth projections in our latest report to reflect this. Policy and land allocation initiatives take time to enact, coupled with the time to build a new data centre or retrofit an existing industrial site," said Tan.
"It has become increasingly challenging to find land or existing industrial buildings in the Kowloon West and Hong Kong Island region to bring new capacity online and though the New Territories North region has more land availability relative to the other Hong Kong sub-regions, you largely find older facilities operating in that region," he said.